CAPTAIN AMERICA ROAD TO REBORN TP
---
Author(s): Ed Brubaker,Mark Waid,Roger Stern,Paul Dini,Fred Hembeck,
Artist(s): Marcos Martin,Luke Ross,Butch Guice,Rafael Albuquerque,Howard Chaykin,David Aja,Mitch Breitweiser,Kalman Andrasofxsky,Dale Eaglesham,Gene Colan,Alex Ross,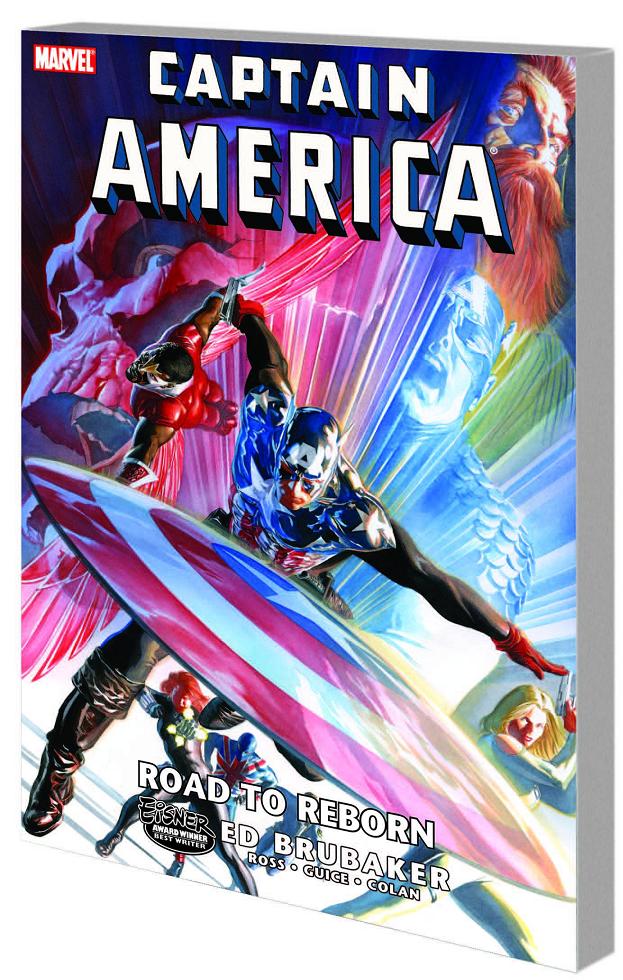 It's one year since the death of Captain America. And for the many friends and foes of Steve Rogers, this is the last stop on the road to REBORN. For Sharon Carter, it is a journey for redemption. For Bucky Barnes, it is a journey of reflection. For his friends in the Avengers, it is a journey of reconnection. And for Norman Osborn, the Red Skull and others for whom the Dream is counter to their own selfish desires, it is a journey of recrimination. And what happens next will make or break the Dream forever! Collecting CAPTAIN AMERICA #49-50 and #600-601.
This product has been viewed 11 time(s).
You must be logged in to rate.

There are currently no comments.
You must be logged in to add a comment.

Start of page