SPIDER-MAN PREM DEATH AND DATING TP
---
Author(s): Roger Stern,Marc Guggenheim,Dan Slott,Mark Waid,
Artist(s): Lee Weeks,Mike McKone,Marcos Martin,Barry Kitson,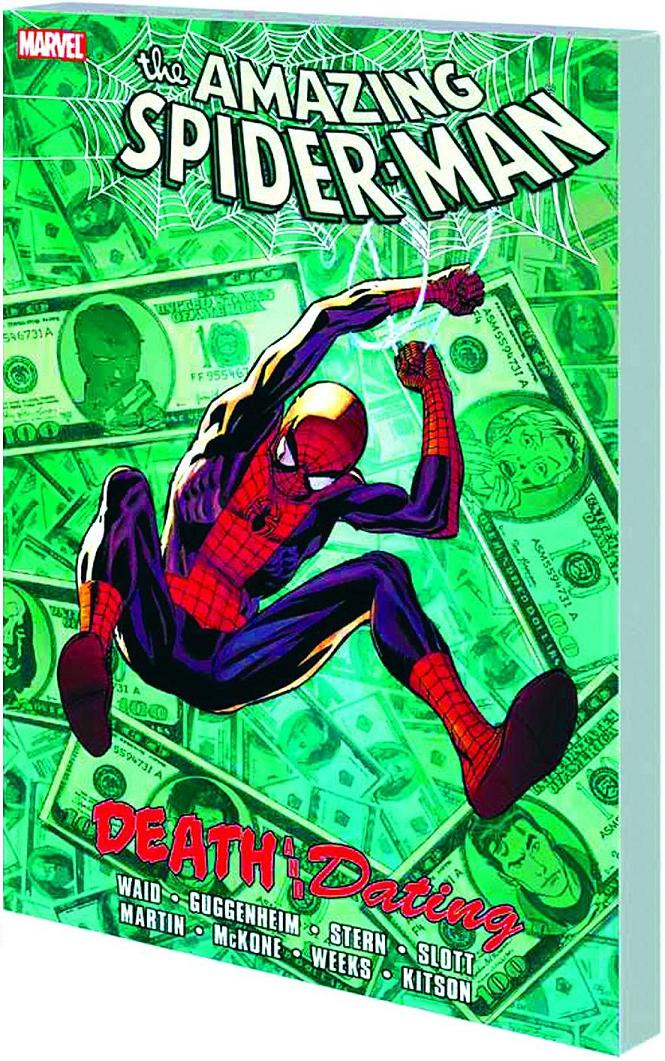 Random earthquakes don't happen in New York - trust us, we live here. So how did one trap Spidey and a subway car full of New Yorkers underground? But there's more to these passengers than meets the eye as a high powered mob trial's verdict is in their hands. And one of them has a crucial connection to Pete's old boss, J. Jonah Jameson! Also, when a bizarre criminal endangers his Aunt May, Peter Parker is determined to bring him to justice. But who is this strange, faceless felon? How can Spider-Man stop a guy who can slip through his webbing? Plus, finally learn the truth about how Harry Osborn came back from the dead! Collecting AMAZING SPIDER-MAN #578-583 and AMAZING SPIDER-MAN 2008 ANNUAL.
This product has been viewed 18 time(s).
You must be logged in to rate.

There are currently no comments.
You must be logged in to add a comment.

Start of page