BATMAN HAUNTED KNIGHT TP
---
Author(s): Jeph Loeb
Artist(s): Tim Sale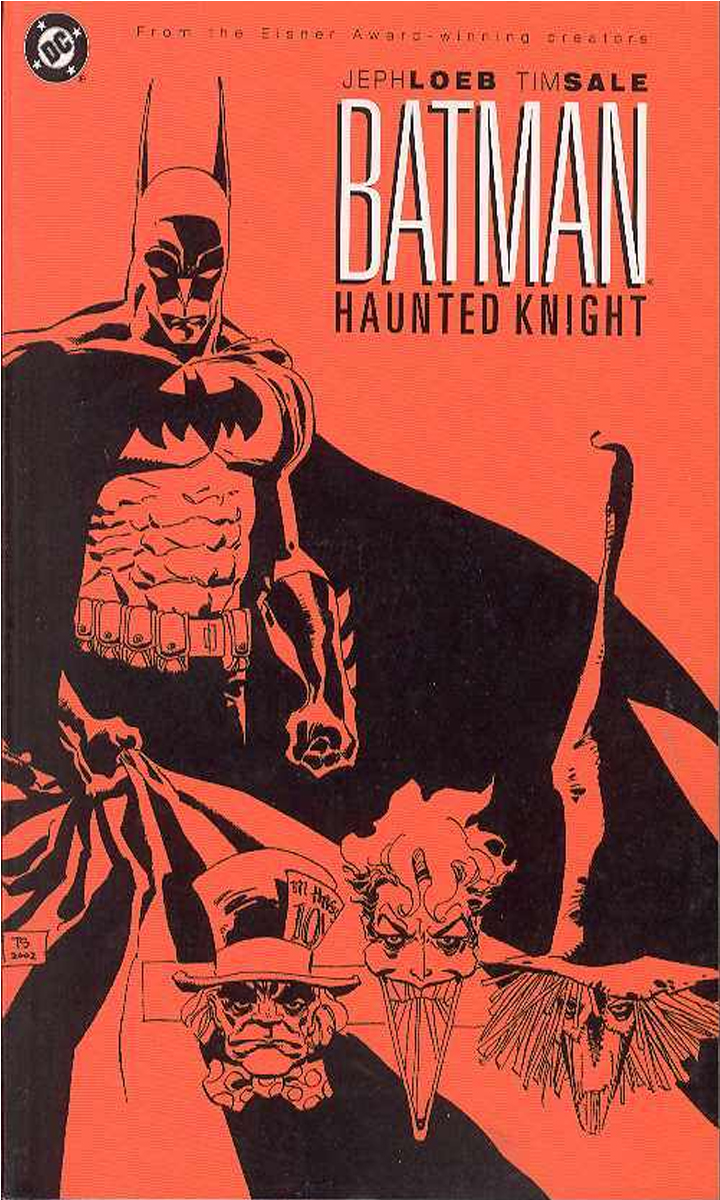 This graphic novel includes three dark tales of horror and intrigue featuring Batman facing off against his most demented and wicked foes. Taking place on the most evil of holidays, Halloween, the Darknight Detective confronts his deepest fears as he tries to stop the madness and horror created by Scarecrow, the Mad Hatter, the Penguin, Poison Ivy and the Joker.
This product has been viewed 17 time(s).
You must be logged in to rate.

There are currently no comments.
You must be logged in to add a comment.

Start of page